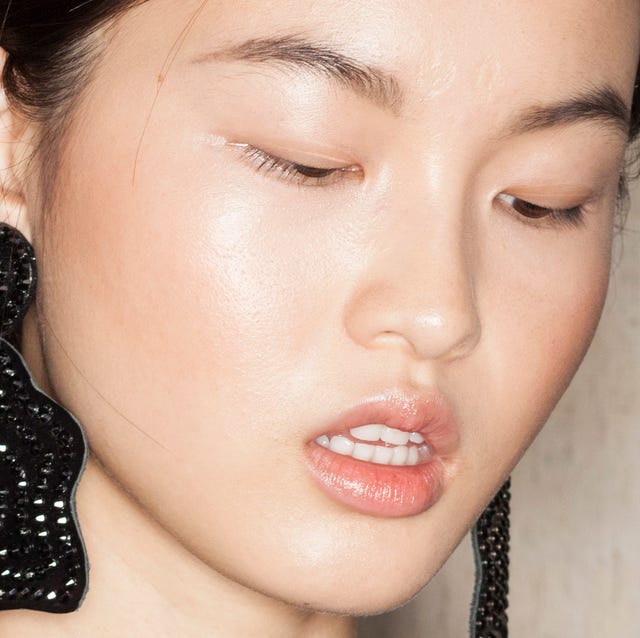 Rosdiana CiaravoloGetty Images
What does natural actually mean, besides carrying a lofty connotation of being a little better and a lot more expensive? Technically, the FDA has no standard regulation for the term but that hasn't stopped brands from using it endlessly in the marketing of their products. So we asked New York City-based dermatologist Shereene Idriss to better explain what exactly "natural" products are. "Natural skin-care products are all about being as 'pure' as possible, without the added chemicals and fillers that allow a product to maintain a longer shelf life," she explained. Which is to say the best natural products will have minimal ingredients, most of them botanically-based, and few preservatives, synthetics or added dyes and fragrances. It's good to be a skeptic, but it's even better to have great skin. Ahead, a few natural facial moisturizers we can get behind.
Advertisement – Continue Reading Below
1
Golden Hour Recovery Cream
Ideal for the harshest weather predicaments (looking at you, winter), this recovery cream can be used as a nightly repair cream or a daily moisturizer for the driest skins.
2
Ultra Hydrating Face Cream
Fun fact: Nourish Organic was one of the first USDA-certified organic skincare products. The brand uses plant-based chemistry to deliver hydration from moroccan argan oil and improved in skin elasticity from shea butter.
3
Nutrient Moisturizer
Farm to face. This creamy moisturizer is filled with carrot root, marigold flower extract, and linseed seed oil to lend the skin natural healing. 
4
Restorative Sea Culture Extra Riche Créme
Packed with nutrient-heavy sea minerals, vitamins, and amino acids, you'll get hydration and radiant skin, not chemicals and fillers.
5
Honey Moisturizer
Honey extract and peanut oil—an ingredient strangely rich in antioxidants—work together to moisturize the skin for a nourished and healthy complexion. 
6
Pink Cloud Rosewater Moisture Creme
All Herbivore products are completely natural and free from dyes, toxins, and synthetic preservatives. This creamy whip also boasts rose water, aloe vera, and white tea to soothe the skin and calm redness.
7
Hydrating Face Cream
Idriss also likes this hydrating face cream from Ama.la. Jasmine works to soften dry skin while avocado nourishes with fatty acids.
8
Kale + Spinach Green Tea Hyaluronic Acid
Youth to the People
$48.00
A nutritious salad but for your face. The leafy green superfoods, like kale and spinach, provide the ultimate antioxidant boost while hyaluronic acid provides the moisture to restore and balance dry skin.
9
Cactus Water Moisturizer
Queen of the Night cactus is a rare ingredient known for its ability to survive the harshest of climates by storing up water for non-rainy days. When used in this hydrating cream, the dogged extract provides the ultimate dose of moisture for smooth, supple skin.
10
Skin Food
Long live this cult-favorite! The secret to moisturized and hydrated skin lies in this little green bottle. The cream is also multi-purpose; you can use it on your face during the winter or on dry patches all over your body year round.
11
Cell Rejuvenating Priming Moisturizer
Victoria Beckham Beauty
$95.00
The perfect primer and all-natural moisturizer in one Posh Spice-approved product! The formula, created by Augustinus Bader, contains black tea, enzymes, algae, and avocado oil to create a smooth canvas for makeup application.
12
The Dewy Skin Cream
Meghan Markle's brand of choice, Tatcha, launched this all-natural skin cream just last year. The luxurious cream is packed with Japanese rice bran, ginseng, and Okinawa algae to make the formula super hydrating. You can also use this as a makeup base if you're looking for a bit of extra glow.
Advertisement – Continue Reading Below